Depressing Movies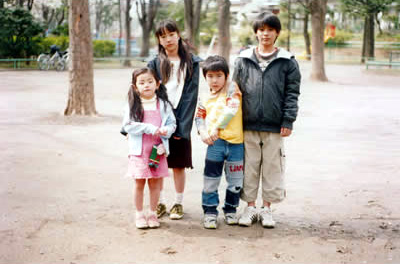 Which one of these adorable children will be dead by the end of the movie?
Nobody Knows
is the most relentlessly depressing film I've watched since
Grave of the Fireflies
. Both films involve the tragic consequences exposed when children are left to fend for themselves (in a much more moving and horrible way than William Golding ever imagined.) Both films are Japanese. Both films rate an impressive 8.2 on IMDB. If you're in the mood to cry for 2 (or 3 hours in the case of Nobody Knows) then go ahead and rent one of them. I dare you.
_Cinema
Labels: Movies