John goes around the world in 8 days
So last week I went to Paris and met Carole's family,
ate cheese and drank wine. Here is Carole flanked by her parents.
The wine and cheese are not pictured.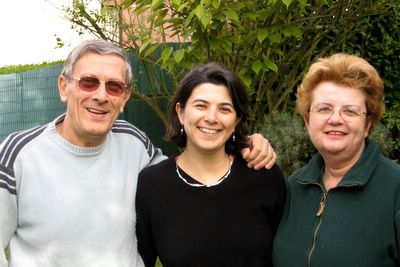 Here are some links to low-rez photos from Paris.
If you particularly like any of them I will happily email
you a higher resolution copy!
Evil
Koenig
Danger
Color Coordinated
Earl Grey with Lavender
Grill
Powder Blue
Fleur-de-Lis
Faded
_Photography
Labels: Art Projects, Dear Diary